35lb plates (pair)
$119.99
Out of stock
Customer Reviews
Write a Review
Ask a Question
03/06/2020
Jessr R.
CA
Great plates
Plates are nice with good balance. I use them to supplement my bumper plates and also on the bells of steel loadable dumbbells with the sets of 5lb plates and 2.5's which offer me a good variety of weights to use and I find this combo superior to using something like an adjustable dumbbell and saves me a lot of space and cash overall in my home gym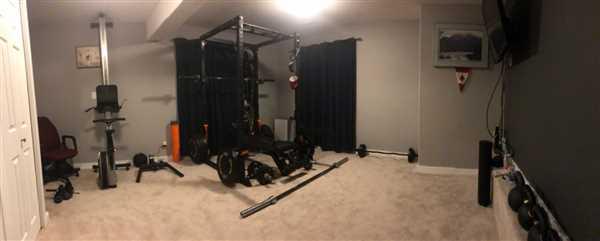 Hello Jessr,Thanks for the 5-star rating. We are glad that you are enjoying your B.o.S equipment. Again, thanks for the awesome review. Have a great day
02/06/2020
Clinton J.
CA
They're plates
The finish is a little inconsistent, making them a little hard to slide onto collars, but that'll wear off.
Thanks for the review Clinton, we do our best to get that hammertone finish consistent. Send us some pics: support@bellsofsteel.com and we'll get you taken care of.
09/14/2019
Samuel B.
CA
Good rugged weight
The plates look good. The finish is a bit rough but is easily smoothed out.
Hey Samuel,Thanks for the great review. Nice looking plates and very durable. Enjoy.
Iron Plates for pumping
Functional plates with a great grip design and a rugged look.2 minor things I would change if I could: - the finish is extremely high gloss, which definitely makes them a little slippery at times. - the weight denominations are engraved-only (not painted) and hard to see clearly, especially with the gloss black finish. This actually adds to the rugged look, but makes it almost impossible to read the weight without squinting up close. (Yes, I know - the heavier plates are the bigger ones! Duh. This is generally all you need, and works like a charm 100% of the time. But I'd be lying if it wasn't surprisingly easy to mistake 25s for 35s or 10s for 5s with this design.)
Andrew thanks so much for the feedback, I will look into different finish options. As for the numbers, I went back and forth on this, on one hand, they're easier to identify, on the other when painting they tend to flake over time and don't look as good in the long run. Thanks again so much for the feedback!
Home gym
Can't believe I came across this site! Planning on doing my home gym in the next 2mnths as many gyms in my area don't have or allow space for powerlifting, as sad as that sounds. The prices are unbelievable, especially with all the attachments to the power rack!
Hey Mike,Thanks for the feedback. We are excited to be part of your home gym goals. Hope to see you soon.
Additional information
| | |
| --- | --- |
| Weight | 70 lbs |
| Dimensions | 15 × 1.38 × 2 in |