/
/
/
/
Multi-Purpose Olympic Barbell – The Utility Bar
Multi-Purpose Olympic Barbell – The Utility Bar
The Bells of Steel Multi-Purpose Olympic Barbell is the perfect bar for powerlifting and Olympic weightlifting exercises.
$199.99
In Stock
-
Frequently Bought Together
This item:
Multi-Purpose Olympic Barbell - The Utility Bar
     FREE SHIPPING
     TRUSTED SINCE 2010
     EXCELLENT WARRANTY
   FREE SHIPPING
   TRUSTED SINCE 2010
   EXCELLENT WARRANTY
A reliable, well rounded Olympic barbell for an awesome price.
Our next-generation basic bar, the Multi-Purpose Olympic Barbell is designed to be an all-around solution for bench press, squats, deadlifts, and the Olympic lifts (cleans, jerks, and snatches). It's an excellent option for well-rounded garage gym athletes, as well as commercial gyms.
As a generalist bar, The Utility Bar is designed for people who don't adhere to a particular strength sport and just love an excellent bar. With a 28.5mm diameter, it's just a tad thicker than an Olympic weightlifting bar (28mm diameter) and a smidge thinner than a powerlifting bar (29mm diameter). Brass bushings means the sleeves and no bearings makes for a smooth but not over-rotation and an ultra-secure snap ring is used to keep it all together. A medium-light knurl won't chew your hands up when power cleaning, but complemented with knurling in the middle means the bar has a better grip when squatting.
Featuring both Olympic and powerlifting marks, hand positioning is made easy for whatever movement you're doing that day. Lightly ribbed sleeves help keep your plates from shifting during your workouts.
Specs
| | |
| --- | --- |
| Bar Weight | 20 kg/44 lbs |
| Diameter | 28.5 mm |
| Total Length | 2,200 mm/86.6″ |
| Loadable Sleeve Length | 410 mm/16.1″ |
| Knurl | Medium |
| Knurling Marks | Weightlifting & Powerlifting |
| Center Knurl | Yes |
| Shaft Finish | Black Zinc |
| Sleeve Finish | Bright Zinc |
| Sleeve Assembly | Bushings & Snap Rings |
| Max Capacity | 1,000 lbs |
| Tensile Strength | 190,000 PSI |
| Warranty | Limited Lifetime Warranty |
And to back it all up, it comes with aLimited Lifetime Warranty
against bending/breaking.
As Review on garagegymlab.com
Frequently Asked Questions
It has a 28.5mm diameter and 2,200mm/86.6″ length.
It has a black zinc shaft coating with a bright zinc coating on the sleeves for enhanced resistance to corrosion (rust).
It has a 1,000lb capacity.
In the box, you'll find the barbell itself and a coating of oil in order to further minimize any oxidation during shipping and storage.
Covered under our Limited Lifetime Warranty guarantees that your bar will not bend under normal use, and protects against defects in material, function and workmanship. 
Customer Reviews
Write a Review
Ask a Question
Filter Reviews:
knurling
barbell
quality
price
home gym
finish
lifts
bars
packaging
bench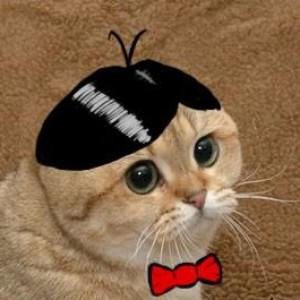 A
11/03/2022
Ahmad

CA
Nice
Great knurling, fast delivery, great quality bar. Great packaging
11/07/2022
Bells of Steel
Hey Ahmad, Thank you for the review! Enjoy all the amazing gainz! Yours in strength, William & the BoS crew
10/07/2022
DAWarren

US
Now THIS is how you...
...ship a barbell, if you're concerned with how your product reaches its buyer! I haven't used the barbell yet, as yesterday was cardio HIIT day and today is Core, Stretch, and Foam Roller day, but if this is how the bar is shipped, I would imagine that BoS builds it to the same degree of consideration. The chains in the pix are also BoS chains, and I'm actually looking forward to using the chains on my new barbell for Back, Chest, and Leg days. I also have the BoS plate pins for my Functional Trainer, and the money saved by not having to buy an extra 50 lb weight stack almost paid for the bar!
10/11/2022
Bells of Steel
Hey Dennis, Thank you for the review! We are happy to hear you were impressed by our packaging! Yours in strength, William & the BoS crew
09/13/2022
Glenn S.

CA
Perfect all around bar
I am working at returning to competitive powerlifting at 58 after surgeries, car accident etc. Part of my training was to go to CrossFit but hated the Olympic lift bars. Just didn't feel right. The gym I go to allows us to bring our own bars. This has all the right markings and center knurling I'm used to but the knurling is less aggressive than a powerlifting bar so I can do Olympic lifts without tearing up my hands. My form and gains have increased already since using this bar. Great value!
09/15/2022
Bells of Steel
Hey Glenn, Thank you for the review, we are happy to be able to help you get back to training. The passive knurling on the Utility Bar really helps. Enjoy getting back to some big lifts! p.s if you liked this bar for your Olympic lifts, you should checkout out Barenaked Bar for your big 3! Yours in strength, William & the BoS crew
09/07/2022
Kenneth L.

US
Utility Bar review
So far, I am loving this bar. Exactly what I was looking for in an all around bar to squat, bench, deadlift, overhead press.The knurling isn't overly aggressive..but also not so passive that you can't tell it's there.
09/07/2022
Bells of Steel
Hey Kenneth, Thank you for the review, we are happy to know you are enjoying the bar. Enjoy the gainz! Yours in strength, William & the BoS crew
09/06/2022
Anonymous

CA
Solid bar - great value - shipping packaging needs improvement
I love the bar, its really great quality and will no doubt last a long time. I am new to the home gym scene so I have nothing to compare it to but overall, I'm happy with it. The bar did come with the shipping packaging ripped open so at first I was concerned about quality and major scratches etc. but it seems to be fine.
09/07/2022
Bells of Steel
Hey there, Thank you for the review and the feedback on the bar and the packaging. Sometimes carriers can be quite rough with the packages as they are being shipped and the packaging can take some damage. Enjoy the gainz! Yours in strength, William & the BoS crew