Brute Power Rack
$849.99 – $1,349.99
The 4th  generation residential power rack. This perfect Power Rack complements your home gym, at an affordable price that doesn't compromise quality.
-
Customer Reviews
Write a Review
Ask a Question
Filter Reviews:
rack
price
bench
quality
weight
2000
accessories
cable
features
lat pulldown
12/02/2021
Trevor G.

CA
11/26/2021
Dean K.

CA
There was an Evolution in what you can get.
I have a picture of my previous Power Rack, it is a Residential Rack. The basement was nice and clean at the time (prior to Lockdown) so it is not a bad picture. I recently picked up the Bells of Steel Brute Power Rack and set it up even with a low ceiling height and it has a much stronger presence in the room but it fits just fine in the same spot that the previous Power Rack stood. It is much more interesting to lift weights using the best new technology; the latest rack attachments and some of the more specialized barbells. I have the Sumo Deadlift bar which was my very first purchase from Bells of Steel. I quickly went for the Power Rack shortly afterwards. I can perform deadlifts inside of the house after I finish setting up a wooden platform to stand on inside of the rack with the deadlift pads on either side along with bumper plates. This in my opinion outside of a hex bar is the only way to go for that exercise and I did not have it that way before so deadlifts were only talked about. I use the mono lift for squats as well as military press, including behind the neck presses. The roller cups are excellent and to tell you the truth I don't see myself hurting the Power Bar on the unprotected metal. I believe that I should take advantage of this opportunity to get the best equipment if I can convince myself to spend the time to lift seriously. I have a realistic goal and that it to do major house cleaning, never mind this except that I almost forgot that it is simply better to try to be fit than to be fat as hell and suffering from health problems. What choice do I really have.
11/26/2021
Bells of Steel
Hi Dean, Thanks for the 5 star review! Your gym looks fantastic! The brute power rack is a superb rack with lots of spacing above and below for you to do your superb lifts. The rack is so versatile and durable, you will get so much use out of it. Thanks again for continuing to support B.o.S. Enjoy your gainz! Irene and the B.o.S. Crew
10/05/2021
Anonymous

US
Brute Rack Lat Pulldown Cable
Love my Brute rack but had the issue with cable being to short on my lat pulldown and had to figure a way to have the weight when loaded not hang on the rubber ball stopper etc. Kick ass unit other than that!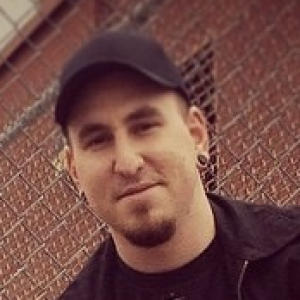 MG
10/03/2021
Maxime G.

CA
Amazing! Bang for the bucks!
Amazing rack for a very good price. Very sturdy, good paint quality and a very good choice of accessories.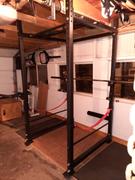 10/05/2021
Bells of Steel
Thanks for the 5 Star Review, Maxime! I'm glad you are happy with your purchase of the Brute Power Rack. The Brute rack is a great option both for durability and versatility. Happy lifting! Brandon and the B.o.S. Crew
08/09/2021
rolls

US
Great Rack
After a long and agonizing decision process, I decided to purchase the Bells of Steel Brute 2.1. I tend to take the old expression 'buy right, or buy twice" into account whenever I'm making a decision and had narrowed my decision down the this rack and options from two slightly to significantly more expensive options from a pair of Ohio based companies that I've had nothing but positive experiences with. At the end of the day the to combination of positive reviews and the package of accessories included in the cost was the deciding factor so I placed my order. The rack shipped and arrived significantly quicker than I expected. Everything was well packaged and arrived without issue. Assembly was a breeze. Everything went together without any alignment issues. Once it was all together and tightened up, but prior to securing to the floor, I put it through a bit of a test to see how stable it felt. did some weighted pull-ups, I'm 245 + another 45lbs in weight, it didn't move. Loaded up the ss yoke with about 400# and racked the weight somewhat aggressively a few times to see if I could detect any movement... nothing. Even before securing to the ground this thing was as stable as you could hope for. After a couple weeks of training with it I can say that I definitely did buy right with this rack. It feels absolutely bomb proof. It is pretty much perfect for my purposes. The variety of grips for the pull-up bar is awesome, even though i tend to stay of the 'fat side' because who couldn't use some additional grip work. All the accessories are perfect. Having 2 sets of j-cups allows me to embrace my laziness and leave one side set up for bench and the other for squats. band pegs work perfectly, had up to about 120# in tension per side, no movement. All in all this is everything I hoped it would be. the only small thing that I would change is height.. I'm a bit taller, with long arms, so I cant do hanging core work from the pullup bars and if I wanted to do overhead work in the rack I wouldn't be able to. those are two outliers, which likely wouldn't affect individuals that are average height and don't have disproportionately long arms, so it doesn't at all change my level of satisfaction over all with the rack. If you're on the fence what rack to buy.. get this one. you'll have a rack that does everything you need and will leave a few hundred dollars in your account to get some other cool toys to add to your gym.
Additional information
| | |
| --- | --- |
| Weight | N/A |
| Dimensions | N/A |
| Plate Storage Extension | $1,349.99 With Extension, $849.99 Without Extension |